Servicehotline
034204-72525
Montag - Freitag von 9 - 17 Uhr
---
BOOKING, PARKING, UP AND AWAY TO YOUR HOLIDAY DESTINATION
LEIPZIG AIRPORT CAR PARKS
Our air-conditioned shuttle buses take you and your luggage directly to the terminal at Leipzig Airport free of charge and without any fuss. All you have to do is get off the bus and go straight into the airport.

Choose parking with us and become part of our philosophy.
---
READY FOR YOU 24/7
It does not matter about the time, whether you start at 10.30 at night or return at 7.00 a.m. in the morning.

You can count on us at any time of the day.

Arrive at the car park in good time on your day of departure. We recommend about 2 ½ hours prior to departure (depending on the destination) and we take you to your check-in in time.

If you tell us your flight number and time of arrival when you make your booking with us, we are waiting for you at the exit of the aiport at your arrival (Shuttle-Bus-Transfer-Spur) and take you back to your car.

Our employee will explain to you further details when you arrive at the car park.

Day, night or a bank holiday. Any time is a good time for you. Your team of Flughafen Parken Leipzig
---
24hours - 7 DAYS A WEEK = 365 days – SAFE PARKING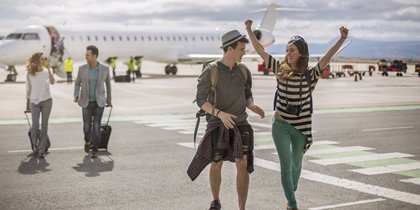 We are there for you – 24 hours a day, 7 days a week and 365 days in a year.

It is a great comfort for our customers to know that their car is safe with us while they are on holiday.

Our car park is video-monitored, making sure that your car is safe.

You may forget about all those other problems, as for example:
... did I set the parking meter correctly
... is the car obstructing anything/parked in a no parking area etc. during the holiday.

We do not have parking meters or implement any other measures where your car could become an obstacle while you are on holiday.

Our service does not require you to hand over your car keys either.
---
ONLY 8 MINUTES TO THE CHECK-IN
Our car park is located at the western end of Leipzig Airport.

Your holiday starts with us. Your safety and well-being is particularly important to us! At Flughafen Parken Leipzig you always park your car at reasonable prices in a fenced-in and monitored car park only an 8-minute-drive away from the airport itself.

Use the online booking facility on our website and simply book your parking space from home.

Parken Flughafen Leipzig – as simple as that! Our friendly and trained personnel is available to you around the clock.
---
ARRIVE AT YOUR AEROPLANE RELAXED AND WITHOUT TRAFFIC JAMS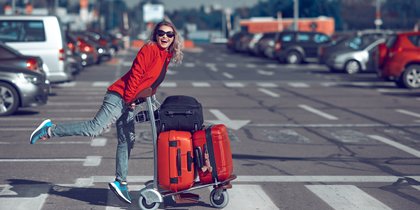 We have heard it all too often from holidaymakers: The most stressful part is really arriving at the airport. Long tailbacks on motorways make you feel even more in need of a holiday.

Your holiday actually starts, once you made it to the Leipzig Airport car park. No more congestions on the road up to the airport, no more stress finding a parking space and no long walks from the car to the check-in. Your holiday starts when you arrive here.

... and if you wish, we look caringly and expertly after your car while you are on holiday. We work together with a VW-authorised workshop who carry out all necessary repair work, maintenance and service checks for your car, upon your wish*. In this way you can enjoy your holiday even more, because you know that, upon your return, all work will have been carried out.

* All this work is an additional chargeable service by our authorised workshop.
GENERAL TERMS AND CONDITIONS • PRIVACY POLICY • CONTACT • LEGAL NOTICE • © powered by Server-Team